Exhibition: SEGURIDADEXPO CHILE 2019
Definition: 5th International Exhibition on Comprehensive Security
Sectorization:
– PRIVATE & PUBLIC SECURITY: Technologies, Innovation and Services for the prevention and reduction of risk from criminal threats.
– FIRE & NATURAL DISASTERS: Technologies, Solutions and Equipment for Emergency Situations, Rescue, Prevention and Risk Reduction in the face of threats caused by fire, natural disasters and hazmat.
– INDUSTRIAL SAFETY & OCCUPATIONAL HEALTH: Technologies, Solutions, Services and Equipment for the prevention of risks in the work environment.
Date:
August 27 to 29, 2019
Organized by:
Place:
Centro de Convenciones Espacio Riesco. Santiago, Chile
Activities:
– International Congress on Integral Security
– Business Rounds
– Technical-Commercial Talks
– Workshops
– Demonstrations and Exercises
Phone:
(56-2) 2530 72 39 – 2530 7000
E-mail: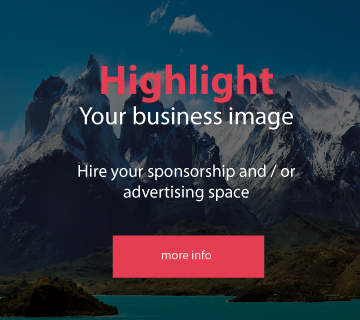 More
Info
Trans-port will have a professional team to hold successful yearly events.
International cooperation
Emily Aubert
Phone: +33 6 8600 4740 (Francia)
E-mail: eaubert@fisa.cl
Conference and activation coordinator
Andrés García
Phone: +56 2 25307222
E-mail: agarcia@fisa.cl
Register
Verónica Uribe
Phone: +56 2 25307218
E-mail: vuribe@fisa.cl
Press
Michelle Helguero
Phone: +56 2 25307200
E-mail: mhelguero@fisa.cl
Operations
Roberto Marzolo
Email: rmarzolo@fisa.cl
project approval (stands)
Marcos Rebolledo
Email: mrebolledo@fisa.cl
Exhibitor Service
Karoll Farfán
Email: kfarfan@fisa.cl