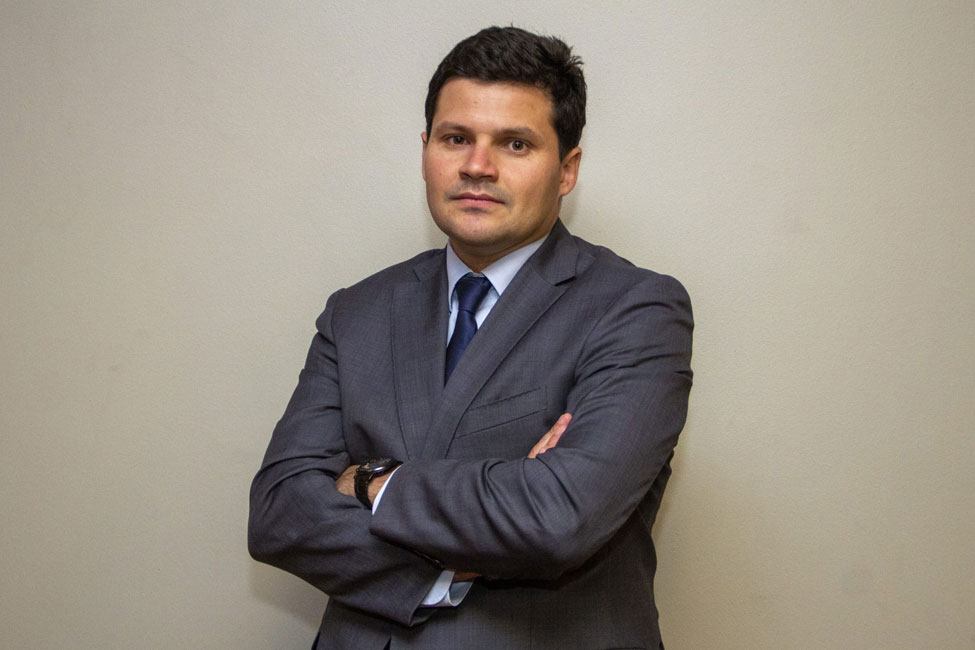 Editorial Newsletter. July 2021 - Francisco Sotomayor, General Manager GL events Chile
Trans-Port 2021: Building a community of interest for the Latin American maritime-port industry
Press Trans-Port 2023 – www.trans-port.cl

From Chile and for Latin America, Trans-Port 2021 VII Congress and Exhibition is consolidated as the main event organized and promoted by Fisa of the GL events group for the Maritime-Port Industry of our region. To date, a wide range of multilateral and multinational organizations, governments, public services, public and private companies in the sector, providers of industrial solutions, academia, and a large number of specialists who will make up our thematic panels in the fields of digitization and sustainability. In June, the three main ports in northern Europe have been confirmed, and representatives of the port authorities of Antwerp, Hamburg and Rotterdam will be present at the event. Trans Port 2021 has rescheduled its dates to adapt to these times, which will take place between November 9 to 11, 2021 in Casa Piedra, Santiago de Chile. The event that will bring together the maritime-port industry will have for the first time a hybrid format, that is, face-to-face and virtual. This will make it possible for everyone to participate in the exhibition from any device and in any place, if there are still international travel restrictions on that date. In this new edition we will have a space for networking, both in the building and through our virtual platform Trans Port Connect, which will allow exhibitors and visitors to interact in both formats. In addition, we will have greater national and international coverage, there will be access to the exhibition at any place and time, we will have customizable stands in the face-to-face version through QR code and permanent update in the virtual stand. Continuing with our activities prior to the event, which allow us to maintain close contact with the Trans-Port Community, last May we held the first Trans-Port 2021 Webinar together with our collaborators from Panama (Webb Fontaine), Chile (Ministry of Transport and Empresa Portuaria San Antonio) and Peru (National Port Authority of Peru), and where there was an interesting debate on recommendations and lessons learned for change management derived from port digital transformation projects. In this new Trans-Port 2021 July Newsletter, we share the opinions of two of our sponsoring organizations. On the one hand, on behalf of the Ministry of Transport and Telecommunications (MTT), Mr. Undersecretary José Luis Domínguez shares his vision of the digital transformation and change management initiatives that the ministry undertakes with various port and maritime authorities in the country . We are also accompanied by the Spanish technology company INDRA, whose strength and capacity for innovation has led it to develop a series of cutting-edge projects with the maritime-port industry in Europe, Latin America and Chile. Trans-Port, in a strategic alliance with the University of the Andes, began in June the Study of "Competitiveness and Management of the port logistics chain" together with six port logistics communities in Chile, which will enable the training of more than 200 executives and officials of the companies and organizations that make up the value chain in each of these ports. The results of this study are expected to be delivered during the November event, which will allow us to measure the main existing gaps and opportunities for initiatives in the areas of sustainability and digital transformation. We continue to build the great Trans-Port Community, a meeting place for all public organizations, private companies, suppliers, professionals and academia related to the Latin American maritime-port industry. We want to invite you to be part of this event, as a sponsor or attendee, and to visit our website www.trans-port.cl to find out news and upcoming activities. We are waiting for you at Trans-Port Santiago 2021!
More in Trans-Port 2023 – www.trans-port.cl
More
Information
Trans-port will have a professional team to hold successful yearly events.
International cooperation
Emily Aubert
Phone: +33 6 8600 4740 (Francia)
E-mail: eaubert@fisa.cl
Conference and activation coordinator
Andrés García
Phone: +56 2 25307222
E-mail: agarcia@fisa.cl
Register
Verónica Uribe
Phone: +56 2 25307218
E-mail: vuribe@fisa.cl
Press
Michelle Helguero
Phone: +56 2 25307200
E-mail: mhelguero@fisa.cl
Operations
Roberto Marzolo
Email: rmarzolo@fisa.cl
project approval (stands)
Marcos Rebolledo
Email: mrebolledo@fisa.cl
Exhibitor Service
Karoll Farfán
Email: kfarfan@fisa.cl
Valparaíso, Chile
VIII International Exhibition and Congress of the Maritime and Port Industry for Latin American