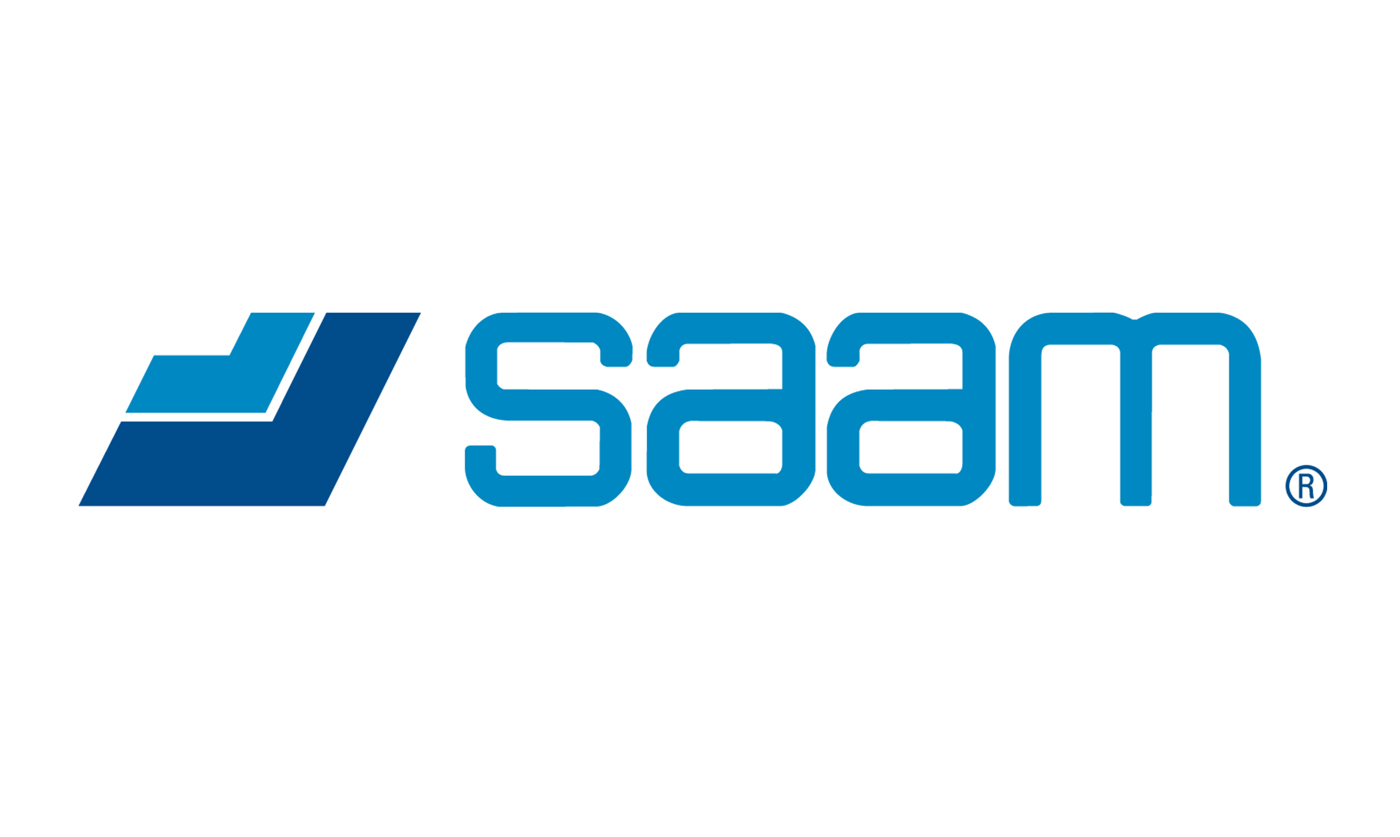 SAAM, connecting businesses with new opportunities
Press Trans-Port 2023 – www.trans-port.cl

Six decades of history guarantee SAAM as a leader in the provision of port, towing and logistics services in the region. The company, present in 14 countries in the Americas, has more than 8,500 employees who work with the same objective: to support foreign trade efficiently and safely. In ports, SAAM is present in five terminals in Chile: San Antonio, San Vicente, Iquique, Antofagasta and Corral. To these are added its ports in Guayaquil (Ecuador), Caldera (Costa Rica), Mazatlan (Mexico), Cartagena (Colombia) and Florida (United States). SAAM's Port Terminals Division offers safe, efficient and competitive services. They support this value proposition: a deep knowledge of the environment and activity in emerging markets, multipurpose port infrastructure specialized in container loading and a highly specialized human team. In 2019 we transferred more than 3 million TEUs. Our services include: muellaje, transfer, storage, reefers, services for empty containers, container consolidation, capacity and cargo inspections. In South America, this division is positioned as the fifth most relevant actor, according to Drewry 2020. Timely investments and the application of the new operational model have been key factors in facing the pandemic and generating new growth opportunities, through the renewal of contracts and the extension of concessions.
More in Trans-Port 2023 – www.trans-port.cl
More
Information
Trans-port will have a professional team to hold successful yearly events.
International cooperation
Emily Aubert
Phone: +33 6 8600 4740 (Francia)
E-mail: eaubert@fisa.cl
Conference and activation coordinator
Andrés García
Phone: +56 2 25307222
E-mail: agarcia@fisa.cl
Register
Verónica Uribe
Phone: +56 2 25307218
E-mail: vuribe@fisa.cl
Press
Michelle Helguero
Phone: +56 2 25307200
E-mail: mhelguero@fisa.cl
Operations
Roberto Marzolo
Email: rmarzolo@fisa.cl
project approval (stands)
Marcos Rebolledo
Email: mrebolledo@fisa.cl
Exhibitor Service
Karoll Farfán
Email: kfarfan@fisa.cl
Valparaíso, Chile
VIII International Exhibition and Congress of the Maritime and Port Industry for Latin American