Trans-Port will have an exhibition area of more than 5,000 m2 that will accommodate around 40 exhibitors of technologies, goods, products and services allowing bringing together in one place all the stakeholders linked to the maritime-port industry. In addition, visitors will be able to participate in presentations, activations, demonstrations, among other activities, either in person or through our Trans-Port Connect platform.
Access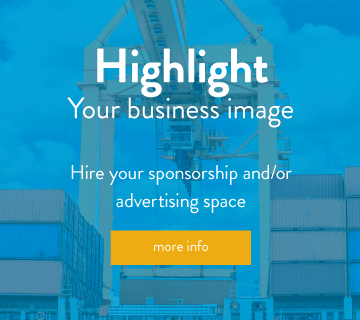 More
Info
Trans-port will have a professional team to hold successful yearly events.
TransPort Manager
Rodrigo Bastidas
Phone: +56 2 2530 7267
E-mail: rodrigo.bastidas@gl-events.com
International cooperation
Emily Aubert
Phone: +33 6 8600 4740 (Francia)
E-mail: eaubert@fisa.cl
Conference and activation coordinator
Andrés García
Phone: +56 2 25307222
E-mail: agarcia@fisa.cl
Register
Verónica Uribe
Phone: +56 2 25307218
E-mail: vuribe@fisa.cl
Press
Michelle Helguero
Phone: +56 2 25307200
E-mail: mhelguero@fisa.cl
Operations
Ximena Barra
Phone: +56 2 25307200
E-mail: xbarra@fisa.cl
(*) Exhibitor Service and Special Stand Projects.